Gallery of Paintings for Artist Dawn Marie Scott
Artwork by Dawn Marie Scott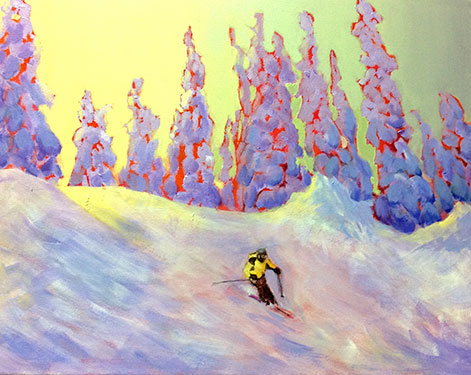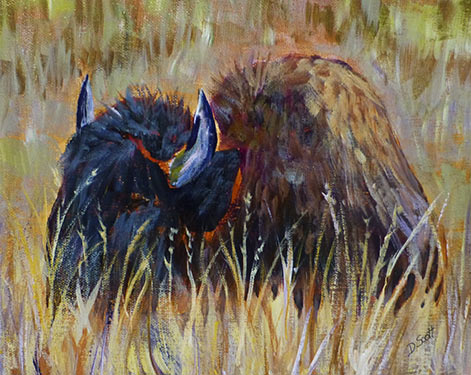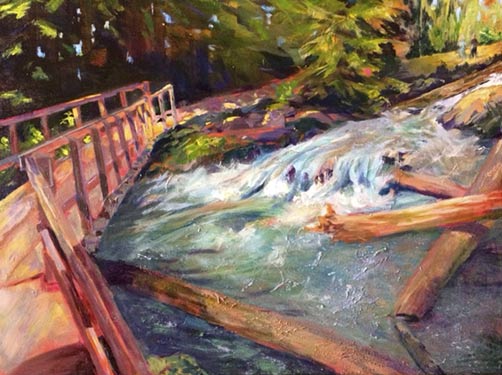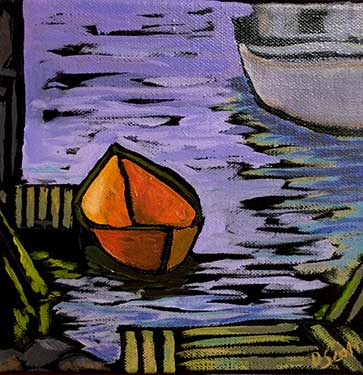 Colours in artwork may vary when viewed on different monitors.
Prices do not include shipping.
Dawn Scott
Dawn was born and raised on Vancouver Island. She moved to the Shuswap in her twenties to raise a family and to eventually attend university for a Bachelor of Education.
Art played an important role in her life from a very young age but it wasn't til she retired from teaching that Dawn realized her dream of becoming an artist.
She has shown her paintings in Vancouver, Kamloops and Vernon through the Federation of Canadian Artists. She is also a member of the Okanagan Artists of Canada, the Salmon Arm Arts Centre and the Courtyard Gallery in Enderby where her paintings can be seen throughout the year. She is the President of the Salmon Arm Sketch and Paint Club, a group that encourages, supports and laughs together.
Artist Statement:
Painting and an appreciation of artwork takes me away from the troubles of the world. I paint that aha scene of shades of light and shadow and mix it up with wonderful colour to evoke an emotion of happiness. As a life long learner and self taught artist, I enjoy exploring techniques in acrylics and watercolour.
All images are the sole property of the Artists of Partners in Paint: Marg Froess, Pamela Furlong, Diane Larsen and Dawn Marie Scott.